Keep up-to-date with all the latest news and from Penola Catholic College.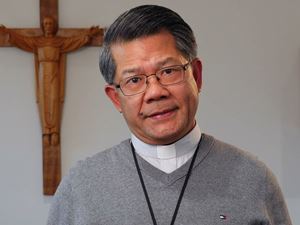 For a number of years, our Catholic community has been working together on a new approach to sharing faith with children and young people in Western Sydney and the Blue Mountains. On Thursday 3 June 2021, an updated version of the Catholic Education Diocese of Parramatta draft new curriculum for Religious Education was released in response to feedback from clergy, parents, teachers, students and friends, including experts in theology, scripture and Religious Education. Read more...
Categories:

LATEST NEWSLETTER
Our College newsletter celebrates student achievements, projects and upcoming events happening in the Penola Catholic Catholic learning community.
LEARN MORE
---
SKOOLBAG MOBILE APP
For day-to-day operational matters, upcoming events, notices and notifications our primary parent communication tool is the Skoolbag Mobile app.
LEARN MORE
---