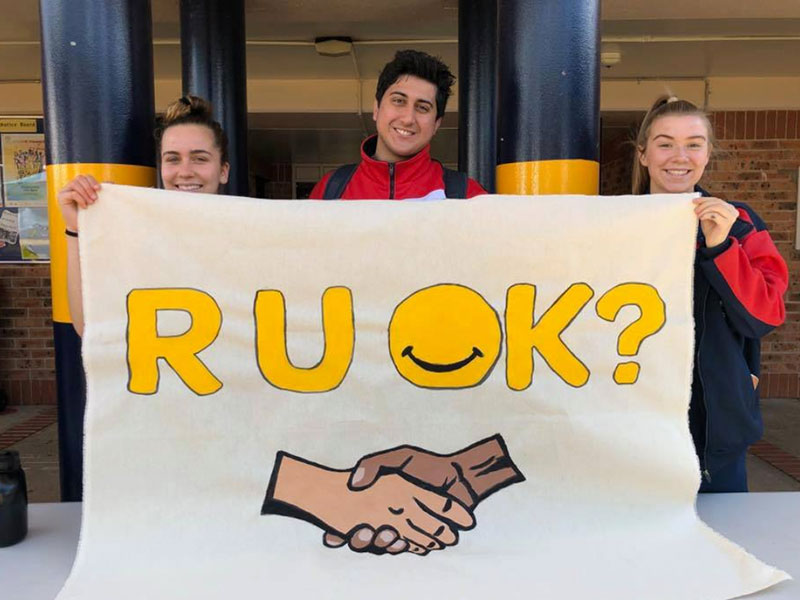 There was an abundance of yellow throughout school communities over the last week as students and staff around the Diocese of Parramatta came together to raise awareness and start a conversation about mental health and wellbeing through Australia's annual 'R U OK? Day'.
Starting in 2009, R U OK? is an Australian non-profit suicide prevention organisation which advocates for people to notice the signs and start important conversations with others.
Students and staff at Emmaus Catholic College Kemps Creek spent the week raising awareness starting by handing out yellow ribbons on Monday, followed by free breakfast on Tuesday, the launch of a school chessboard of Wednesday, a conversation corner on Thursday and a novelty race with an extended lunch break on Friday to finish off the week.
"It has been a superb week and fantastic to see our staff and students getting behind the cause," said Principal Robert Nastasi.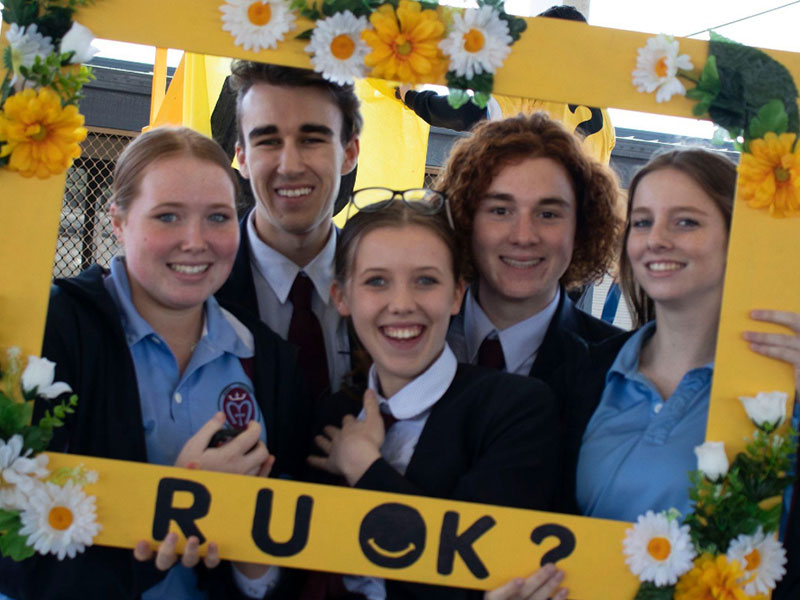 The community at Marian Catholic College Kenthurst focused on raising mental health awareness by encouraging students to have a conversation with each other.
Student leaders organised activities including team games, musical performances, sporting events and a roaming 'R U OK' photo frame!
"We witnessed a sea of yellow today as students stood in solidarity to raise awareness about a cause that is very near to our hearts," said SRC Coordinator, Mrs Jill Brooks from St John Paul II Catholic College Schofields & Nirimba.
The college raised $1,185 through a bake sale which will be donated to the RUOK? Foundation.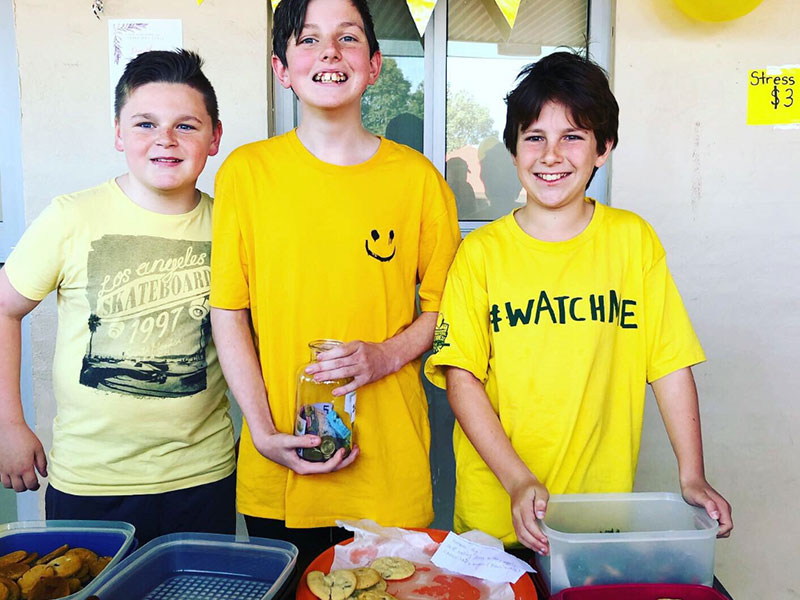 At St Andrews College in Marayong, the school community decided to take a unique and engaging approach to raise awareness around the importance of starting a conversation by creating their own music video.
"It's important for us to look out for each other and to show support for those around us. Simply starting a conversation can make a huge difference," said the College Leader of Year 12 Pastoral Learning, Miss Emily Pett.
Meanwhile, the famous 'McCarthy Max' from McCarthy Catholic College made an appearance at their special R U OK Day soccer match and joined in on the morning staff meeting, starting the day on a fluffy note!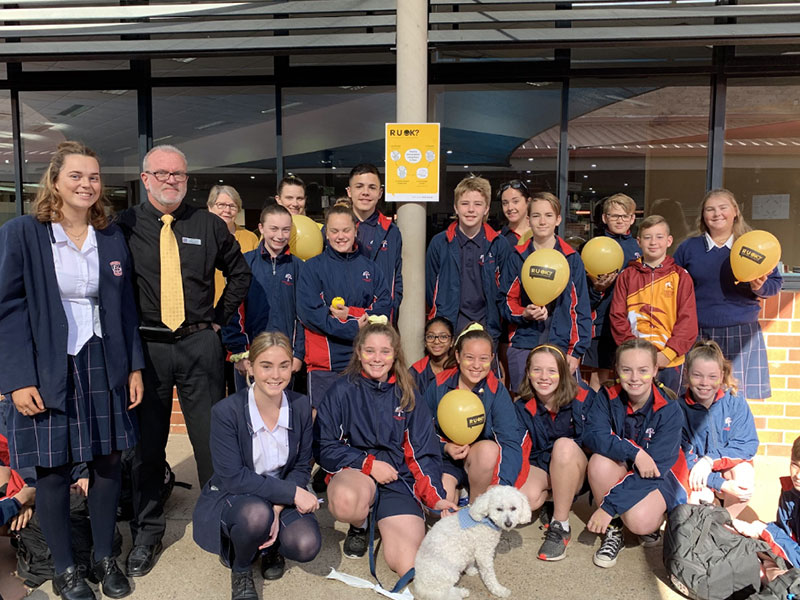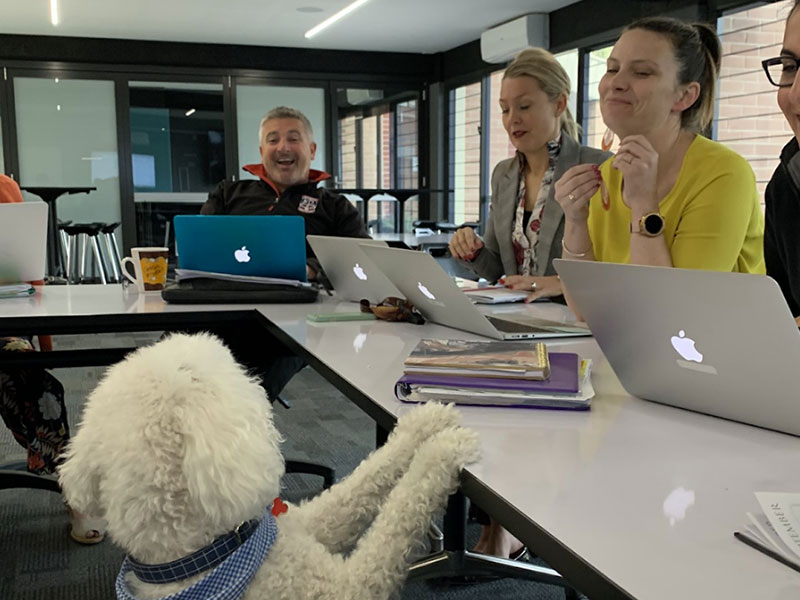 To conclude the week, staff based in our Parramatta office came together for a morning tea which focused on encouraging a 'cuppa and a chat'.
"Teaching young people how to reach out to others who may be struggling is a great life lesson, even for our littlest learners," said Greg Whitby, Executive Director of Catholic Education Diocese of Parramatta.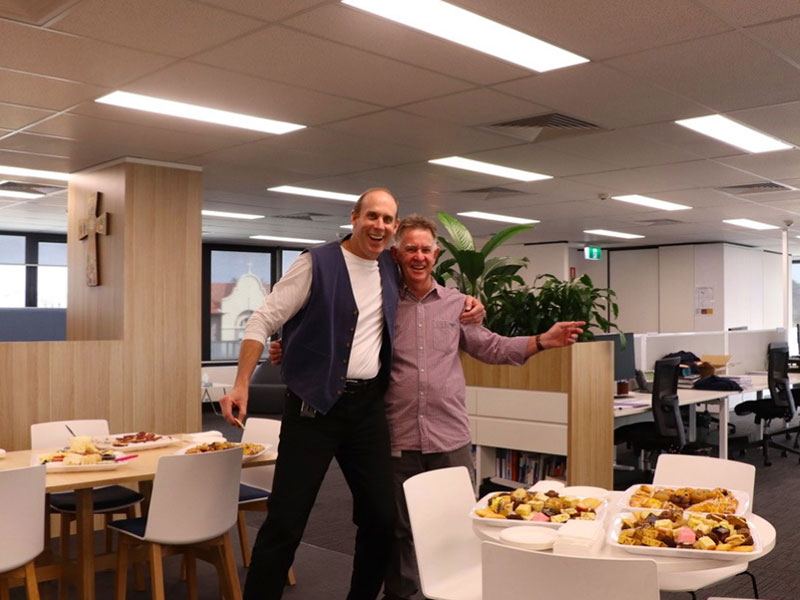 "CEDP is very committed to ensuring we engage in a number of mental health initiatives to promote the wellbeing and safety of our students," added Clinical Psychlogist, Anoushka Houseman.
---
If you or someone you know needs help, please call Lifeline on 13 11 14 or visit ruok.org.au for more information about the services that are available to assist you.